Lack of Responsible Adults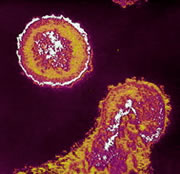 "We need to discuss your condition with your family"
"No doctor, I don't want to"
"But I'm concerned about your husband. Does he know?"
"No"
"You've had HIV now for ten years and your husband doesn't know?"
"No"
"Do you use protection?"
"No"
Ethical conflicts invade my mind and confuse my thoughts. This month I've had multiple conversations with patients that have left me uncomfortable in my skin. Never before could I have imagined the level of denial that pervades some of the patients that live with this horrible disease.
Previously, a diagnosis of HIV was the equivalent of a death sentence. We lacked the knowledge to combat this deadly virus and our understanding of how it infects and replicates was minimal. Long gone are those days and currently the prognosis of patients with HIV has improved significantly. Far from proclaiming victory we have, at least, been able to significantly alter the rapid pace of progression which was once the standard.
In spite of the above, it is not a disease that I personally would like to live with. That is why some of these patients enrage me with their lack of responsibility and disregard for human life, most often their own. Many continue to abuse drugs and prostitute. The scariest thing though is how often I run across patients who have unprotected sex with their partner, get pregnant multiple times and endanger their babies with HIV. At times, they even hide their disease from their family for years, or partner, while having unprotected sexual relations.
There are options left to the physician in these cases such as anonymous partner notification through a third party but this doesn't do much to engender patient doctor trust. Ultimately, two people get caught in the middle, the physician and the other. The other being a partner left with the reality of a finite life sentence, no matter how long.
Sometimes, and these are the really heartbreaking stories, sometimes it's a child fighting to survive though his third case of PCP Pneumonia because of an irresponsible mom who died long ago of a horrible disease. Basically because of a lack of conscience and responsibility.
I would like to stress that this is only some of the patients, a real minority. Still, this minority upsets me
.